Central Georgia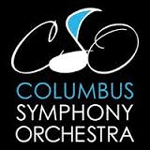 Columbus Symphony Orchestra
Category: Music Area: Central Georgia County: Muscogee
About: Founded in 1855 by Mendelssohn's student, Herman S. Saroni, the Columbus Symphony Orchestra became the second orchestra formed in the United States. The symphony disbanded during the Civil War and both World Wars, but always reorganized during times of peace. In 1949, the organization as we know it today, was formed and has performed for 64 consecutive years. The CSO has been a professional orchestra since the late 1970's and employs as many as 90 musicians for any given concert. Long recognized as one of the southeast's finest musical ensembles, the CSO currently performs at RiverCenter for the Performing Arts.
Contact
Address: P.O. Box 1499
Columbus, GA 31902
Phone: 706-323-5059
Email:
Website: http://csoga.org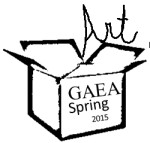 Georgia Art Education Association
Category: Arts Education Area: Central Georgia County: Muskogee
About: We are a professional organization of art educators in Georgia affiliated with the National Art Education Association.
Contact
Address
Phone
Email
Website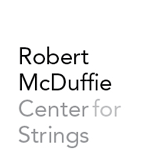 McDuffie Center for Strings
Category: Music Area: Central Georgia County: Bibb
About: The distinguished artists of the McDuffie Center perform, collaborate and record with the finest orchestras, string ensembles and conductors around the world. They are at the top of their fields. And, each McDuffie Center student interacts with these distinguished artists on a regular basis, which enhances the students' private lessons, master classes, chamber music coaching sessions and orchestral sectionals, all a part of their required curriculum.
Contact
Address: Bell House
315 College Street
Macon, Georgia 31201
Phone: 478-301-2886
Email: crowe_pa@mercer.edu
Website: http://departments.mercer.edu/mcduffie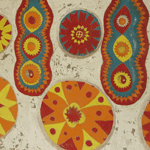 Pasaquan
Category: Visual Art Area: Central Georgia County: Marion
About: Located near Buena Vista, Georgia, USA, Pasaquan is a world-renowned visionary art site that was created by the late Eddie Owens Martin, between the mid-1950s and his death in 1986.
Contact
Address: mailing address:
P. O. Box 564
Buena Vista, GA 31803
Phone: 229 649-9444
Email: landofpasaquan@gmail.com
Website: http://www.pasaquan.com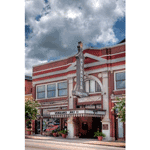 Rylander Theater
Category: Theater Area: Central Georgia County: Sumter
About: Designed by C.K. Howell of New York with interior design by William Saling, also of New York, the Rylander was a visual feast of ornate plaster work, beautiful stencil patterns, and painted murals. Closed for more than 40 years, the theatre still has much of its original grandeur intact. Having reopened after an extensive restoration (4.8 million dollars), the Rylander Theatre is nothing less than stunning and is once again reclaiming its title as "The Finest Playhouse South of Atlanta."
Contact
Address: 310 W Lamar St
Americus, GA 31709
Phone: (229) 931-0001
Email:
Website: http://http://www.rylander.org/