South Georgia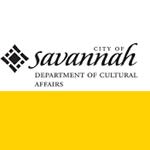 Savannah Department of Cultural Affairs
Category: Arts Councils Area: Metro Atlanta County: Chatham
About: The Department of Cultural Affairs is comprised of 8 staff members and a 18-member Cultural Affairs Commission. The commission, appointed by the Mayor and Aldermen, meets every other month to review programming. In addition, the commission meets once a year to recommend purchases of cultural services from eligible arts organizations. Services are categorized according to the following initiatives: Access & Education, Festivals and Cultural Tourism. Meetings are held on the second Tuesday of every other month at 6 p.m. at 9 West Henry Street.
Contact
Address: 9 West Henry St.
Savannah, GA 31401

Phone: (912) 651-6417

Email:

Website: http://www.savannahga.gov/arts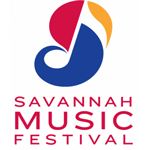 Savannah Music Festival
Category: Music Area: South Georgia County: Chatham
About: The Savannah Music Festival (SMF) is dedicated to presenting world-class celebrations of the musical arts by creating timeless and adventurous productions that stimulate arts education, foster economic growth, and unite artists and audiences in Savannah.
Contact
Address: 200 E Saint Julian Street
Suite 601
Savannah, GA 31401
Phone: (912) 234-3378
Email: info@savannahmusicfestival.org
Website: http://www.savannahmusicfestival.org