Arts Councils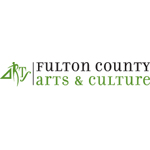 Fulton County Arts & Culture
Category: Arts Councils Area: Metro Atlanta County: Fulton
About: In 1979, the Fulton County Board of Commissioners established the Fulton County Arts Council to enhance the quality of life of Fulton County Residents. The Fulton County Arts Council and the Fulton County Department of Arts & Culture serves as Fulton County's funding agency to support cultural programs and the agency which provides services to Fulton County based nonprofit arts organizations and Fulton County residents.
We believe the arts are essential to the quality of life of our citizens and to the economic and social health of our communities.  The mission of the Fulton County Department of Arts and Culture is to insure all citizens' access to the arts.
For more than 30 years Fulton County Arts & Culture has vigorously pursued quality arts programming through support and development of artists, arts organizations, arts institutions and cultural programming for residents.
Contact
Address:
Phone:
Email:
Website: http://www.fultonarts.org/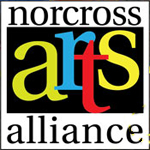 Norcross Arts Alliance
Category: Arts Councils Area: Metro Atlanta County: Gwinnett
About: The highly acclaimed Norcross Art Fest attracts over 50,000 visitors each year, and the Norcross Welcome Center hosts a year-round calendar of exhibits with artists featuring a diversity of media. Downtown galleries showcase area artists, and over 100 original works are on display for show and sale in local businesses.
Contact
Address: 174 Park Dr Norcross, GA 30071
Phone: (770) 662-5512
Email:
Website: http://norcrossartsalliance.org/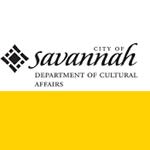 Savannah Department of Cultural Affairs
Category: Arts Councils Area: Metro Atlanta County: Chatham
About: The Department of Cultural Affairs is comprised of 8 staff members and a 18-member Cultural Affairs Commission. The commission, appointed by the Mayor and Aldermen, meets every other month to review programming. In addition, the commission meets once a year to recommend purchases of cultural services from eligible arts organizations. Services are categorized according to the following initiatives: Access & Education, Festivals and Cultural Tourism. Meetings are held on the second Tuesday of every other month at 6 p.m. at 9 West Henry Street.
Contact
Address: 9 West Henry St.
Savannah, GA 31401

Phone: (912) 651-6417

Email:

Website: http://www.savannahga.gov/arts