Arts Education
Georgia Alliance for Arts Education
Category: Arts Education Area: Atlanta Metro County: Douglas
About: The Georgia Alliance for Arts Education is a 501(c)(3) nonprofit tax exempt statewide arts education corporation. Donations are tax-deductible and provide financial support for the Alliance's operations and programs.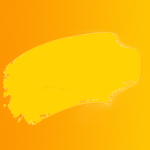 Georgia Art Education Association
Category: Arts Education Area: Central Georgia County: Muskogee
About: We are a professional organization of art educators in Georgia affiliated with the National Art Education Association.
Contact
Address
Phone
Email
Website