Dance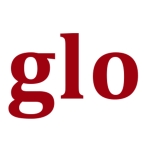 GloATL
Category: Dance Area: Atlanta Metro County: Fulton
About: glo was founded by choreographer Lauri Stallings and production specialist Richard Carvlin in 2009.  Led by our founders, staff, collaborators, full-time dancers, advisors and volunteer guild contribute deeply to every aspect of the platform. We are grateful for this constellation of support.
We are committed to collaboration, creative process and listening to people in everything we do, from our performance experiments,  schoolhouse, community dinners, to migrating.
We felt it was necessary to launch glo to help revitalize identity in the American South.  We have done this by underscoring human interaction in contemporary performance and arts impulses to work outside recognizable spaces.  Deploying place as a social product and complex construction of value and meaning, we are a year-round public initiative.
Our work creates opportunities for shifts in awareness and human interactions that slow down life. We are obsessed with choreography's uncanny ability to identify the movement and fluidity of a city.
glo bends genres with a pool of conductors, filmmakers, rappers, fashion and visual artists.  For this, glo has won recognition among those who have little access to the arts and those who have a global perspective.
Contact
Address:

Phone: 773.991.1432
Email: info@gloatl.org
Website: http://www.gloatl.org/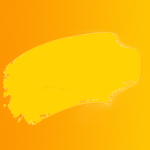 Hiyaya Dance Theatre
Category: Dance Area: Gentral Georgia County: Bibb
About: Hayiya Dance Theatre offers dance and cultural arts instruction by professional instructors, we are dedicated to cultural arts education and entertainment excellence.
Contact
Address: 3128 Vineville Ave Macon, GA 31204
Phone: (478) 254-5497
Email:
Website: