Museums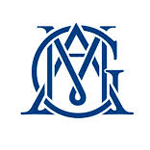 Georgia Museum of Art
Category: Museums Area: North Georgia County: Clarke
About: The Georgia Museum of Art, on the campus of the University of Georgia, in Athens, is both an academic museum and, since 1982, the official art museum of the state of Georgia. The permanent collection consists of American paintings, primarily 19th- and 20th-century; American, European and Asian works on paper; the Samuel H. Kress Study Collection of Italian Renaissance paintings; and growing collections of southern decorative arts and Asian art.
Contact
Address: 90 Carlton Street
University of Georgia
Athens, GA 30602-150
Phone:
General: 706.542.4662
Fax: 706.542.1051
TDD: 706.542.1007 (business hours only)
Exhibition line: 706.542.3254
Email:
Website: https://georgiamuseum.org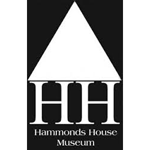 Hammonds House Museum
Category: Museums Area: Atlanta Metro County: Fulton
About: Nestled on a quiet residential street in Atlanta's historic West End, Hammonds House Museum is a unique setting to explore the cultural diversity and legacy of artists of African descent. The Museum is the former residence of the late Dr. Otis Thrash Hammonds, who was a prominent Atlanta physician and a passionate arts patron. The Museum opened in 1988 to continue Dr. Hammonds' commitment to preserving and celebrating art from the African Diaspora, and offers a year-round calendar of fine art exhibitions and cultural programming.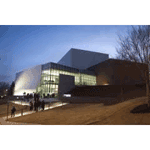 Zuckerman Museum of Art
Category: Museums Area: Atlanta Metro County: Cobb
About: The Bernard A. Zuckerman Museum of Art (ZMA) seeks to exhibit, collect, preserve, and interpret significant works of art. Through dynamic programming, we encourage the exchange of ideas that inspire, educate, and foster an appreciation of the visual arts in our community and the region.
The ZMA Art Collection, under the care of the Museum, is a repository for original works of art held in the public trust and serves as a valuable resource for research and education.
Contact
Address:
Mail: 1000 Chastain Road, MD 3104
Kennesaw, GA 30144
Phone: 470-578-3223
Email: zma@kennesaw.edu
Website: http://zuckerman.kennesaw.edu