Visual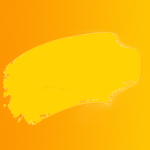 Atlanta Celebrates Photography
Category: Visual Art Area: Atlanta Metro County: Fulton
About: Atlanta Celebrates Photography aims to make Atlanta a leading center for the world's fastest growing art form. By producing the largest annual community-oriented photo festival in the US, we provide experiences that engage and educate diverse audiences through lens-based media.
Contact
Address: 675 Drewry Street, NE
Studio 4
Atlanta, GA 30306, USA
Phone: (404) 634.8664
Email: info@acpinfo.org
Website: http://http://www.acpinfo.org/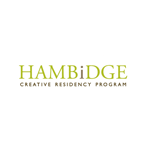 The Hambidge Center
Category: Visual Art Area: North Georgia County: Rabun
About: Hambidge provides a residency program that empowers talented individuals to explore, develop, and express their creative voices. Situated on 600 acres in the mountains of north Georgia, Hambidge is a sanctuary of time and space that inspires individuals working in a broad range of disciplines to create works of the highest caliber.
Contact
Address: 105 Hambidge Court
Rabun Gap GA 30568
Phone: 706.746.5718
Email: center@hambidge.org
Website: http://www.hambidge.org/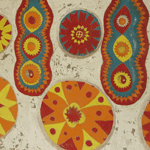 Pasaquan
Category: Visual Art Area: Central Georgia County: Marion
About: Located near Buena Vista, Georgia, USA, Pasaquan is a world-renowned visionary art site that was created by the late Eddie Owens Martin, between the mid-1950s and his death in 1986.
Contact
Address: mailing address:
P. O. Box 564
Buena Vista, GA 31803
Phone: 229 649-9444
Email: landofpasaquan@gmail.com
Website: http://www.pasaquan.com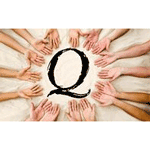 Quinlan Art Center
Category: Visual Art Area: North Georgia County: Hall
About: The Quinlan Visual Arts Center is a non-profit 501 (c) (3) charitable arts organization located in Gainesville, Georgia. Founded initially as the Gainesville Arts Association in 1946, the organization has grown to the comprehensive visual arts center today providing only the best quality art education opportunities for all ages and all stages of artistic development, special events for the community, a summer art camp program for children, up to 20 fine art exhibitions featuring solo and group artists and a special Members' Exhibition each fall.
Contact
Address: 514 Green Street, N.E.
Gainesville, GA 30501
Phone: (770) 536-2575
Email: info@quinlanartscenter.org
Website: www.quinlanartscenter.org